Prestige 10213 Popular Plus Induction Base Pressure Cooker, 1.5 Litre, Silver
The highly appreciable Prestige Popular Plus comes with an induction base and host of other top-of-the line feature. Manufactured from virgin Aluminium to ensure zero contamination, the cooker boasts of high quality raw materials. Perfected over a period of time with the trade mark prestige engineering, expected the very best with up-to-date innovations and features. Add to that, the elegant design and splendid finish, the cooker is a sheer pleasure to cook with.
Description
Additional Information
Product Description
Prestige Popular Plus 1.5 L Induction Bottom Pressure Cooker  (Aluminium)
Product Description
Home cooked meals are the best, even more so when they are cooked in this Prestige pressure cooker. It comes with a Precision Weight Valve which maintains the ideal pressure inside the cooker and Double-screw Durable Handles for an easy and comfortable grip.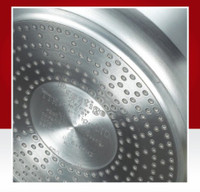 Induction Base
This Prestige pressure cooker comes with an anti-bulge induction base which can be used safely on both induction stoves and gas cooktops.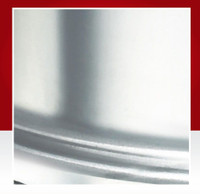 Aluminium Body
Made of virgin aluminium, this pressure cooker is not only durable but also aesthetically appealing.
Additional Information
| | |
| --- | --- |
| Weight | 3 kg |
| Size | 10 Liter, 12 Liter, 16 Liter, 2 Liter, 20 Liter, 3 Liter, 4 Liter, 5 Liter, 6 Liter, 7.5 Liter |